NBA playoff dispatches: Love's affect felt in Warmth's Sport 1 win over Knicks
Ric Bucher
FOX Sports NBA Analyst

Yaron Weitzman
FOX Sports NBA Writer
FOX Sports writers are providing takeaways from games throughout the NBA playoffs. Here are their thoughts from Sunday.
Heat 108, Knicks 101: Love's passing paves the way
NEW YORK — Kevin Love only played 16 minutes Sunday afternoon in Madison Square Garden. His nine-point, nine-rebound, four-assists output was nice, but not the sort of line that jumps off the page. 
And yet, after the game both Miami Heat head coach Erik Spoelstra and point guard Kyle Lowry singled out Love as being the catalyst for their massive third-quarter run that set the table for their 108-101 Game 1 victory in Madison Square Garden over the New York Knicks.
"It probably started with Kevin Love's rebounding and outlet passes," Spoelstra said. Asked about those outlet passes, Lowry said, "It gave us an extra boost of energy and jolt."
The first came with 8:04 left in the third quarter, with Love slinging the ball overhead to a leaping Max Strus from one block down to the other. The next came a minute later, with Love, after grabbing a rebound, firing a line drive down to a streaking Jimmy Butler, like a slant to a wide receiver. At the 5:34 mark, Love hit Butler down the court again. All three passes led to buckets and came in the midst of the Heat's 21-7 third quarter run.  
Sitting at his locker after the game, Love was asked about those passes. First he joked that he told Aaron Rodgers, the new quarterback for the New York Jets who happened to be sitting courtside, "That I have the best QBR in New York as of now."
He then explained how he approaches when to fling the ball down the court and when to pull it back. 
"There's risk-reward. I mean, this series, maybe even more so than others, is going to be such a possession type series, possession games," he said. "Jimmy being Megatron out there, it's nice to have him going up and jumping and accepting that ball."
But Love also pointed out that those passes do more than just generate highlight-making one-off buckets. During the regular season, the Knicks were one of the best offensive rebounding teams in the NBA, and it was their tenacity on the offensive glass that propelled them past the Cleveland Cavaliers in the playoffs' first round. In those five games, the Knicks rebounded 38.2% of their own missed shots, according to Cleaning the Glass.
As a comparison, the top rate during the regular season was 33.2. 
In Game 1, the Knicks only grabbed 12 offensive rebounds, just 31.2% of their misses. That's still a solid number, but for a team that's struggled shooting throughout the playoffs (43.8 FG%, the worst mark of any playoff team), not enough to make up for all the bricks. 
Love's outlet passes aren't the only reason why the Knicks weren't able to dominate the glass. But, in Love's view, they do help. 
"The beauty of it is they have to send a defender or maybe two back," he said. "They're such an offensive rebounding team and they're so great at rebounding the ball, even their wings as well, for example like (Josh) Hart and their four and five always rebound.
"The luxury of that is we contest those long shots, and they have to send a guy back. They might have to send Hart back or Obi Toppin back, those types of guys. It just allows them maybe one less offensive rebounder, which helps us."
Love made sure to give credit to Heat big Bam Adebayo for boxing out Mitchell Robinson. "It's not easy keeping that 7-1 off the glass, 270 whatever he is," Love said. "We send bodies at him and other guys clean up, or myself. And when Bam's on him, I think that's part of it."
But, he added, "We certainly want to get easy triggers, easy buckets, buckets in transition if we can. Tonight we felt like it worked for us."
— Yaron Weitzman
Yaron Weitzman is an NBA writer for FOX Sports. He is the author of "Tanking to the Top: The Philadelphia 76ers and the Most Audacious Process in the History of Professional Sports." Follow him on Twitter @YaronWeitzman.
Ric Bucher is an NBA writer for FOX Sports. He previously wrote for Bleacher Report, ESPN The Magazine and The Washington Post and has written two books, "Rebound," on NBA forward Brian Grant's battle with young onset Parkinson's, and "Yao: A Life In Two Worlds." He also has a daily podcast, "On The Ball with Ric Bucher." Follow him on Twitter @RicBucher.
---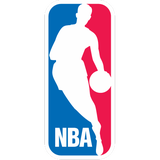 Get more from National Basketball Association Follow your favorites to get information about games, news and more
---